These carrot recipes for kids are an easy way to get kids interested in trying new vegetables. You'll find kid friendly recipes ranging from cake to cookies to honey roasted.
When baby led weaning, both of my boys immediately loved 3 things – bananas, sweet potatoes, and baby carrots.
It was a relief – simple things that were cheap, easy to prepare, and packed with vitamins!
Annnd both times they decided that 2 of those were no longer acceptable, vetoing carrots and sweet potatoes. And just about every other vegetable I offered in favor of cheese and carbs.
Carrot Recipes for kids to encourage picky eaters
But like I've written about time and time again, you cannot give up on the pickiest of eaters. Only consistent, friendly exposure will help your kids feel more comfortable and confident when it comes to trying new things.
Part of my "secret" to get kids to try vegetables is putting them into super kid–friendly recipes.
Maybe it means hiding them in some kind of baked good, seasoning them with a favorite flavor, or adding a bit of sweetness.
Whatever your kids are into, it is always a good idea to add the familiar with something unloved.
The Best Carrot Recipes for Kids
Carrot Orange Smoothie. Orange flavor convinces littles this immune-boosting smoothie is packed with nothing but. Meanwhile, carrot puree adds fiber, vitamins, and a hit of veggies!
Carrot Scones. Slightly sweet and fun for kids to help make, these are a fun choice. Bonus – they would work for breakfast, snack, or dessert!
Honey Balsamic Roasted. If you think your kids will be put off by the vinegar, you might want to skip these. But they will be perfectly tart and sweet.
Ranch Baby Carrots. Ranch is such a solid kid friendly. You can't go wrong here as an easy weeknight side.
Carrot Veggie Bars. This carrot recipe not only uses carrots, but the final product LOOKS like a carrot! Sometimes a bit of making something fun can convice kiddos to try a new food!
Carrot Cookie Sandwiches. Basically better for you whoopie pies! I would eat a stack of these and not share.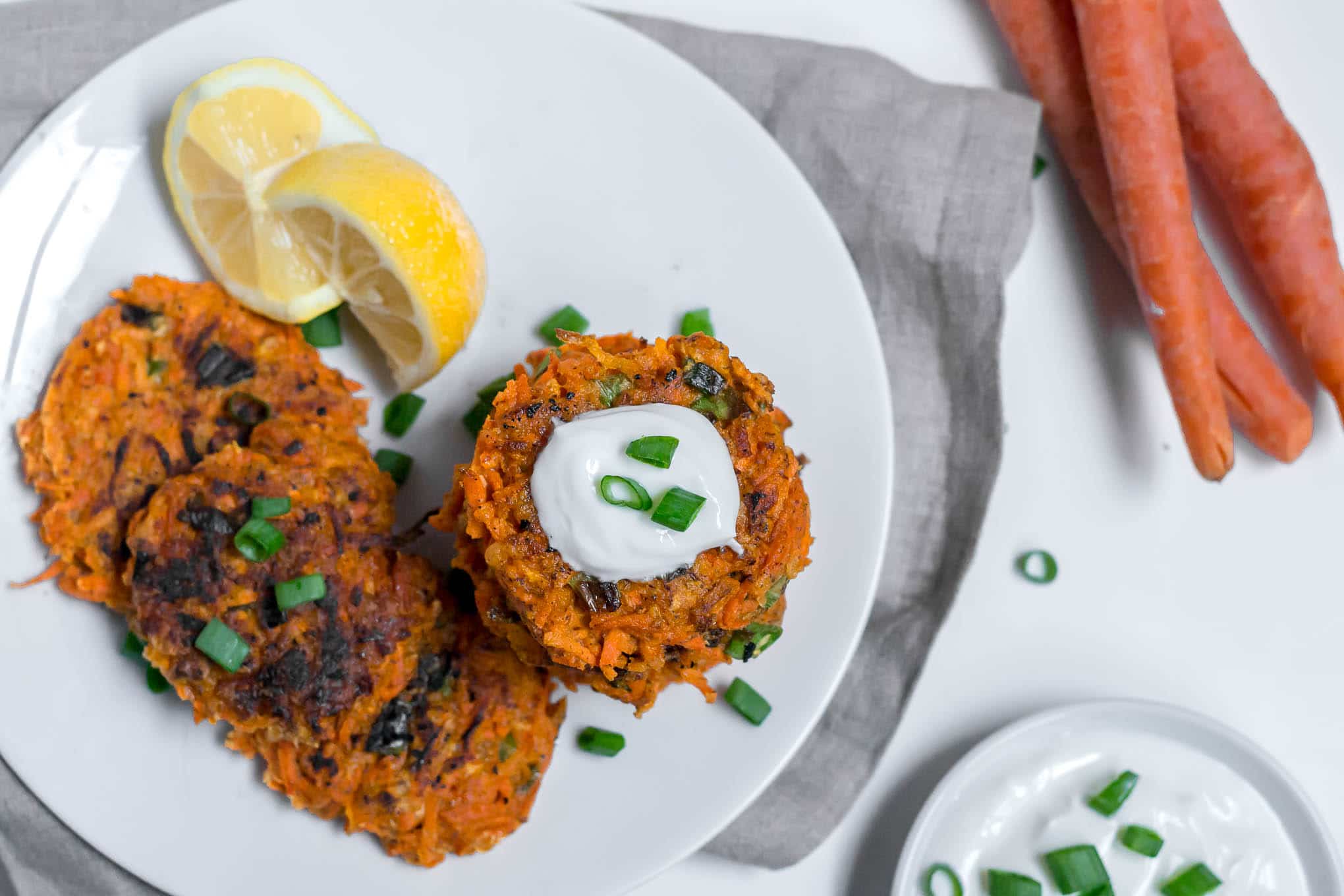 Carrot Fritters. My kids would devour these little fried orange fritters. Everything is better fried! Try serving with a dip they already love, like ranch dip or ketchup.
Carrot Apple Slaw. Sweetness comes from apples in this fun kid-friendly recipe! Owen adores all things apple, and since everything is a similar size and shape it's hard to pick out one thing.
Veggie Puffs. These look so simple to make and would make a fun snack. My boys would love them alongside their beloved hot dogs.
Carrot Muffins. My boys will eat literally anything in muffin form – these are always such a hit! Bonus if you can convince them to help you make them.
Okay, so tell me – what vegetable do your kids cringe at? Which do they love? Let me know in the comments!
Looking for more veggie recipes? These spinach recipes for kids are perfect!