Happy Sunday, people! Hopefully, you're having a fabulous weekend! Today is my mom's birthday, so a quick happy birthday is in order to her! Hope you have a great day, mom!! Also notable – exactly one year ago today I found out I was pregnant with Owen!
Anyway, July is on its way out (I KNOW!) so I figured it was as good a time as any to share with you all this month's Things I'm Loving! Here you'll find a compilation of the things that I'm digging this month, either because they're cool or making life easier – so let's get to it! You can see June's Things I'm Loving here!
Sleeping Giants. I mentioned this book here and here already, but seriously, I can't put this book down. It's kind of sci-fi, kind of political and a lot of cool. I would never have picked it out by myself, but the description caught my attention when I read it on this month's BOTM club and I'm so glad I picked it! Here's a description: "A girl named Rose is riding her new bike near her home in Deadwood, South Dakota, when she falls through the earth. She wakes up at the bottom of a square hole, its walls glowing with intricate carvings. But the firemen who come to save her peer down upon something even stranger: a little girl in the palm of a giant metal hand." That's just the beginning – read the rest of the description here. Oh, and I suggest you read it now because it's going to be the next big thing: there is already a movie in the works and the second in the series (!!!!) is due next April.
Book of the Month Club. I briefly mentioned it in my post, Find More Time for Reading, but I am not hooked on Book of the Month Club. Each month a panel of judges and one guest judge (they've had some big names, too – Josh Radnor, Ellie Kemper, Hota Kotb, David Sedaris to name a new – see them -all here) choose 5 books that each Book of the Month Club member can choose from. A hardcover is sent to you once you make your selection! If nothing appeals to you, you can skip that month as well. The price is very reasonable, especially since you're getting hardcovers. Also, if you use my link, you'll receive an extra 30% off a 3-month membership. (I'm an affiliate for BOTM club, but I really, really, REALLY love it.)
Pediped. Not sure why I've never mentioned these, but they are officially my forever favorite. As you may or may not know, Ryan vehemently refused to wear shoes for almost 2 years. We were actually okay with it because I've read some scary stuff about how shoes today that are made for kids can actually negatively impact the growth of feet as well as their natural ability to walk. But then he started wanting to walk EVERYwhere, so we knew we needed to kind a pair of shoes for him. I did some research and found PediPed, kids shoes that are designed by pediatricians to be safe for kids' feet. (PS this is NOT a paid mention – I am so in love with this brand and this mission that I wanted to share with other mommas.) They even have the American Podiatric Medical Association Seal of Acceptance. Anyway, we bought Ryan a pair and now he literally refuses to take them off. The first thing he says to me in the morning every morning is, "Hi Mom! Shoes?" HIGHLY recommended.
Fun BandAids. Big boy got a decent sized boo-boo when he pinched the tip of his finger in the hinge of our corner cabinets. (He hides in there, even after I've told him a million times not to.) It was a whole big meltdown, and since it's on his finger I'm nervous about keeping it clean. Fun BandAid's to the rescue! I bought these Lion Guard ones a while ago and I'm really glad I did because although he cries when I take off/clean/replace the bandage, he does a big ROAR every time I'm done. Heart happy.
Cold brew. Alright, you got me – this is not just a July favorite, it's my favorite for lifeeeee. Check out my post on how to make cold brew coffee so that you can make it yourself and not spend a million dollars on it because it's trendy.
SlideJoy. I've had this app for a while, but I forgot to redownload it when I switched phones – I just recently did and I'm glad because I had $15 waiting for me when I did! If you don't know, Slide Joy is an app that you download and places ads on your locked screen. I barely notice them, but every time you 'see' them, you earn points that can be redeemed towards gift cards. I used them to get Starbucks gift cards. Because I have a real problem. #sorryimnotsorry. Help me pay for my addiction by using my referral link😉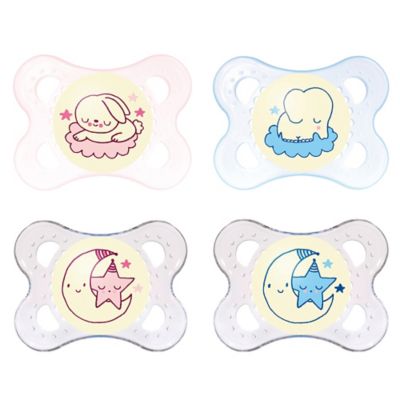 MAM Glow-in-the-Dark Pacifiers. Funny story – I actually bought these by accident. I was going to my dad's and I had forgotten Owen's pacifier. I had another but he's not a huge fan of it and it's hit or miss so I ran out and grabbed these. When I got back, I realized I had bought glow-in-the-dark ones and I bitched to my dad (as daughters do) about how dumb that was and how they would keep him up all night. WRONG. They are amazing. The glow is pretty faint – just enough to find it in the dark room when he spits it out in the middle of the night, Momma's of paci-lovers – go find a glowing one!
Target Boy's Tees. I'm so obsessed with the Circo Toddler Boys Tee's that are out right now. They're so fun and cute AND they're only 4.50 each. Win.
Alright, my friends – tell me, what are your favorites this month? Let me know in the comments!